Using Modeling and Analysis with Design for Six Sigma to Eliminate Design Iterations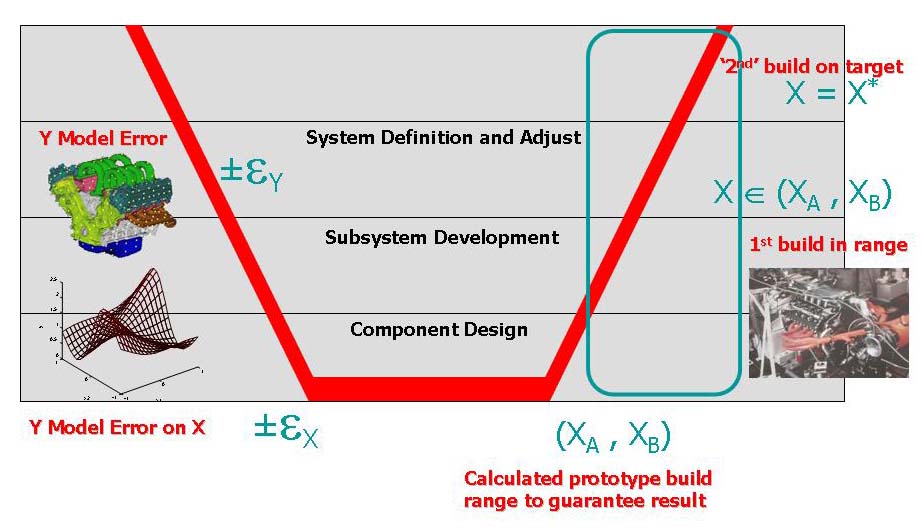 Modeling and Analysis offers the ability to quickly and effectively optimize your design. Design for Six Sigma is a key enabler to quickly ensure the robustness and quality of your product. We have developed the fundamentals and training expertise to combine modeling with DFSS. DFSS includes VOC, requirements, test plans, design of experiments, robust design, verification testing, and reliability verification. Modeling offers rapid prediction of performance at different design configurations, with a degree of model error.
We have developed a novel model based DFSS methodology where modeling maturity is combined with prototype hardware builds to guide design changes and eliminate iterations, thereby quickly achieving verification and reducing development time. This is entirely seperate and unique from the more traditional methods of using models to complete trade studies to uncover the optimal Pareto trade-off limits inherent to a design concept, which we also have extensive expertise.